Blog Home
Fun Indoor Activities for Thanksgiving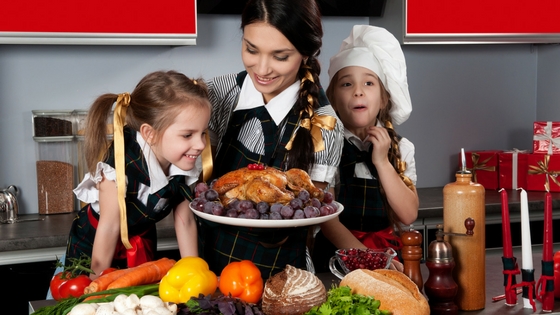 Welcome back to the Marketplace at Fells Point Blog! November is here, so it's time to start preparing for making the most out of this month's biggest holiday: Thanksgiving! Keep your dinner guests entertained in your apartment by staying in if you want some protection from the chillier Baltimore, MD fall weather. Try one of these ideas!
Help with cooking.
Preparing for the big meal doesn't have to fall on the shoulders of only one cook. Spreading the load makes the work more enjoyable, the cooking faster, and the cleanup easier. So let your dinner mates or roommates join in on the cooking. Assign tasks to specific people. Being responsible for something will give your helpers pride in their work and an appreciation for yours, all while giving you a bonding opportunity on this great holiday.
Make a craft.
Crafting is great because it encourages creativity, innovation, and self-expression, all while keeping people occupied and entertained. There are plenty of Thanksgiving-themed crafts you can find online to bring beauty to your home or to get people thinking about what they're grateful for. You can even keep around a few of the crafts for decorating until you transition to the new season and its own holidays.
Sing holiday songs.
Bust out the keyboard (or simply your computer or mobile device) and, if everyone is on board, put on your favorite melodies to get you in the spirit for celebrating the upcoming winter holidays. You don't have to have any level of professional singing talent or experience to make this an enjoyable experience.
Play a game.
Of course, a classic way to encourage interaction between people is to play a game! It doesn't even have to be Thanksgiving-related if you don't have any ideas for something that would be. Classics like Scrabble, Apples to Apples, or a holiday puzzle are great ways to keep people awake and talking while they're waiting for or recovering from a good meal.
What are your favorite ways to get people interacting with each other and enjoying each other's company on a holiday like Thanksgiving? Let us know in the comments! Be sure to visit the blog again in a couple of weeks. We'll be talking about conversation starters to keep the atmosphere friendly this holiday. Thanks for reading!