Blog Home
How to Be a Positive Thinker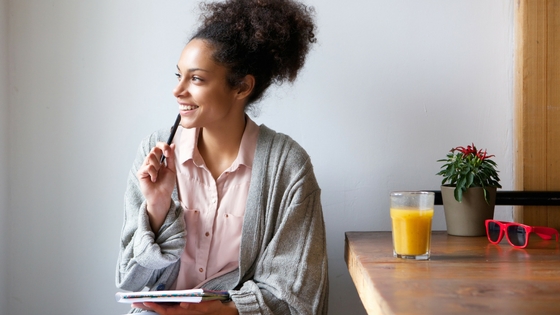 Welcome to the Marketplace at Fells Point Blog! Today we want to help you celebrate a unique holiday this month and always: Positive Thinking Day on the 13th! Being a positive thinker can seem impossible, but it doesn't have to be. Try these tips as you go about your days in your apartment or elsewhere in Baltimore, MD to become more of a positive thinker.
Give yourself a break.
Striving for a shift in your nature can feel unnecessarily stressful — just another thing to put on your already busy plate. But make it less of a burden and more of a priority you want to put effort into achieving by first pausing and identifying why it's important to you. Approach it with the mindset that you'll do your best so you won't feel like you have to beat yourself up over missteps or failures.
Address the negative.
Difficult things happen to everyone, positive thinker or not. But you can approach life and even trials while still being a positive thinker by doing what you can to deal with the negativity in your life, and to not let it affect your core beliefs about yourself or others. If you need to address issues in your life that are holding you back, do so now so you can move forward without it hanging over you. You'll feel happier and lighter once you do!
Find life lessons.
Bounce back from the woes of life by looking for ways you have grown as a person as a result of each occurrence. If doing this seems impossible, invest in a journal (a happiness journal, a thankful journal, or something else that works for you) and make a goal to write down at least one positive thing a day. Just the act of thinking and writing will put you in the habit of seeking goodness.
Look outward.
It's easy to feel ostracized from others or to find a reason to not be happy with those around you. But try to be positive even toward the toughest person by thinking of them and their perspectives and experiences. Try to understand, serve, or talk to them without judging. Do something to gain sympathy and kind feelings toward someone else. You'll find it's often reciprocated, and even if it's not, the power of this positivity will have huge effects on your life.
What are your best tips for becoming a positive thinker? Let us know in the comments so we can try them. Good luck! We hope you notice a positive difference in your life soon!