Blog Home
Parks Near Your Apartment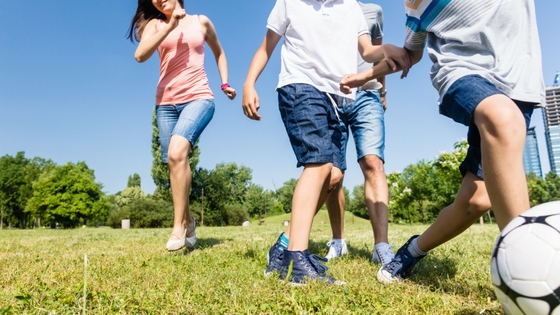 Late summer is a great time to head to the great outdoors here in Baltimore, MD. We're in a beautiful city, but we also have a couple great parks near our apartments here at Marketplace at Fells Point. Today on the blog we want to highlight a few you can check out as you make the most of the last few weeks of summer.
Patterson Park (9 min)
This beautiful urban park, just a few short minutes' drive from our apartment community, is a great spot to frequent if you want to try new things. It features an observatory, playgrounds, a dog park, and a seasonal pool and ice rink. In the summertime, be sure to stop by so you can visit one of the ice cream trucks lined up along the parkway as you catch a soccer game or live music at an event held here on these warmer summer nights.
Riverside Park (20 min)
If you're not familiar with the history of the area, visit Leone Riverside Park for a glimpse of it! Check out the website for specifics, such as the fact that Riverside Park is one of Baltimore's oldest and most unique park spaces. It used to be a simple lookout point with great panoramic views of the South Baltimore Peninsula and Patapsco River. But now it's a thriving spot for locals, whether they want to take a dip in the public swimming pool, jog or walk along one of the walking paths, or relax on the expansive greenery under some shade.
Carroll Park (21 min)
Carroll Park is a fantastic place to go if you're looking for a laid-back venue for playing sports, stretching your legs, or simply getting some fresh air. The 117-acre park features a Federal mansion, a golf course, an ice skating rink, and 12 sports fields. Check out visitor reviews for Carroll Park to see what other people love about it.
What are your favorite parks or other places to go for a fun or relaxing time outdoors near your apartment? Share your recommendations with the rest of us by leaving a comment! Thanks for reading!